The non-fungible token (NFT) space remains vibrant, even with the current downturn in the market. Although many NFT collections are not cheap, retail investors have made profits by purchasing top NFT tokens.
We've already witnessed the success of the Bored Ape Yacht Club (BAYC) NFT collection and its token, Apecoin. Hence, several investors are looking to discover the next Apecoin for high returns. In this article, we'll consider some of the best NFT tokens to buy this week.
1. Lucky Block (LBLOCK)
Our recommended next Apecoin for high returns is LBLOCK. The digital asset is the native token for Lucky Block – a blockchain gaming service that promotes fairness and transparency in transactions.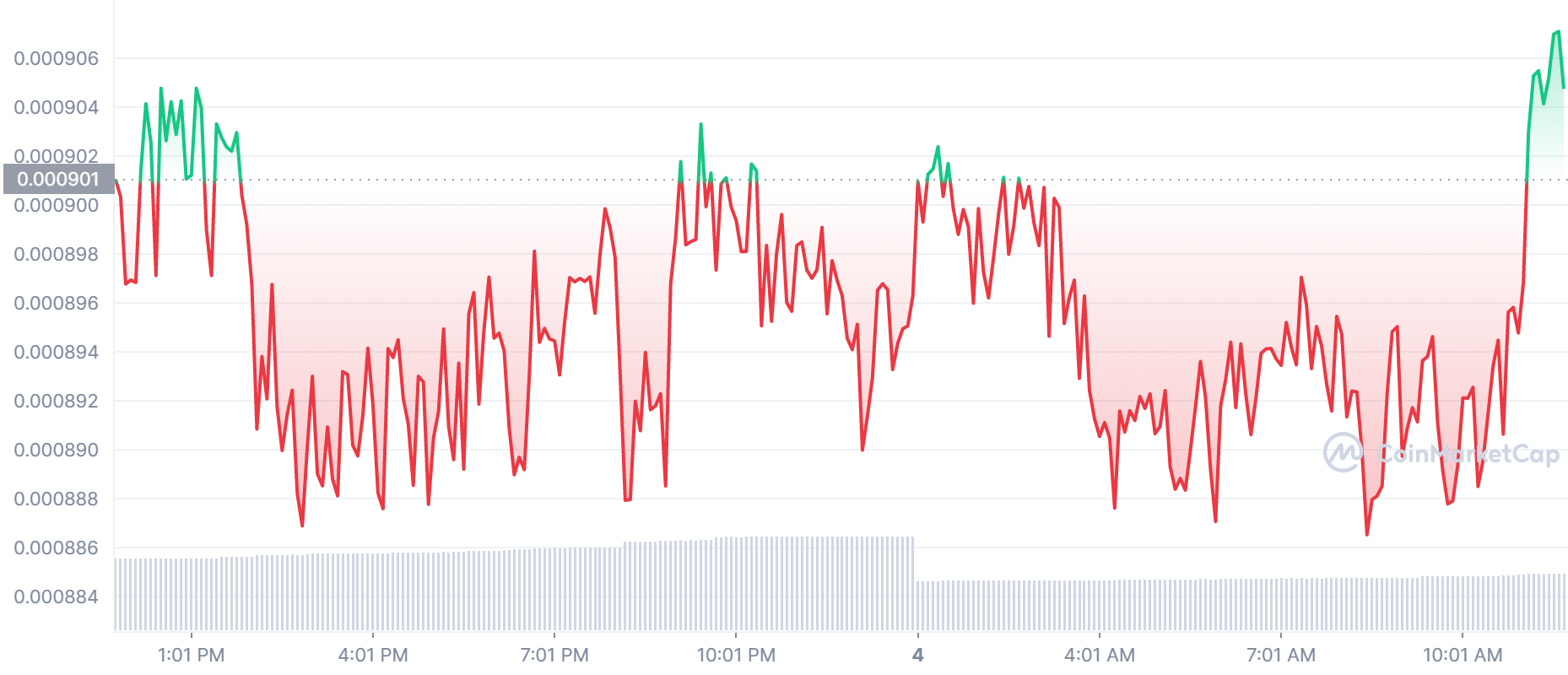 Trading at $0.00090, LBLOCK is currently up by 0.55% in the past 24 hours.
LBLOCK primarily acts as an entry point for players looking to enjoy access to games in the ecosystem. However, we selected it as a top NFT token because of the Platinum Rollers Club collection. Launched in February, the collection offers several benefits – including 10% royalties on secondary sales and access to Lucky Block's many jackpots and NFT draws.
Each NFT mints for $1,500. However, investors can simply buy Lucky Block and enjoy gains as the ecosystem and asset grows.
2. Axie Infinity (AXS)
Axie Infinity offers another token that could be the next Apecoin for high returns. The blockchain gaming protocol revolves around Axies – digital pets that are actually NFTs. Players battle their Axies for the chance to win more NFTs – as well as the platform's AXS asset.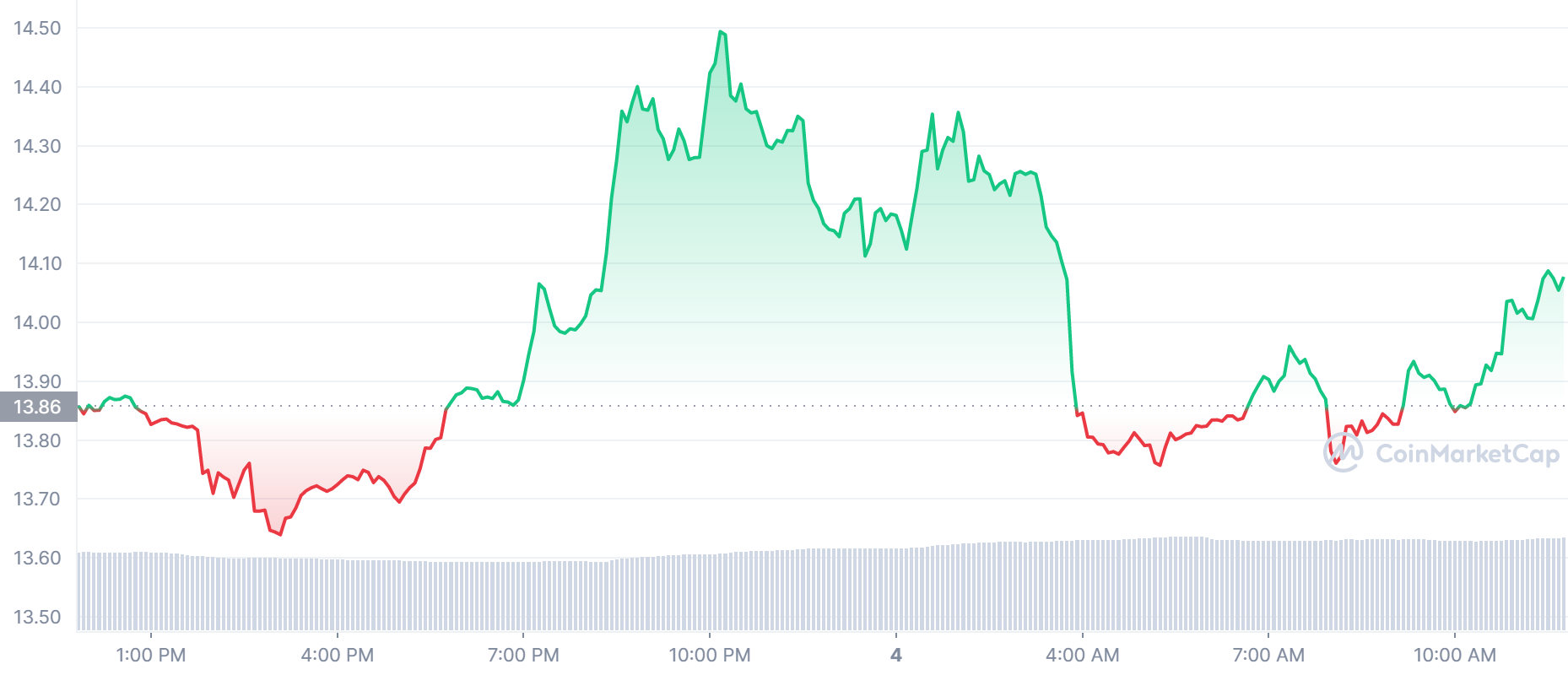 With a current price of $14.05, AXS trades at a gain of 1.43% in the past 24 hours.
We believe that this can be a good time to buy Axie Infinity Shards. Sky Mavis, the game's developers, recently relaunched Axie's Ronin bridge, which got hacked earlier this year. With a victim compensation plan also in place, the platform appears to be ready to roll again.
3. Binance Coin (BNB)
Binance is the world's largest cryptocurrency exchange. The exchange's BNB token is also the market's leading exchange token. While investors mostly buy Binance Coin to enjoy discounts on trades, its use-case is expanding as Binance pushes into the NFT space.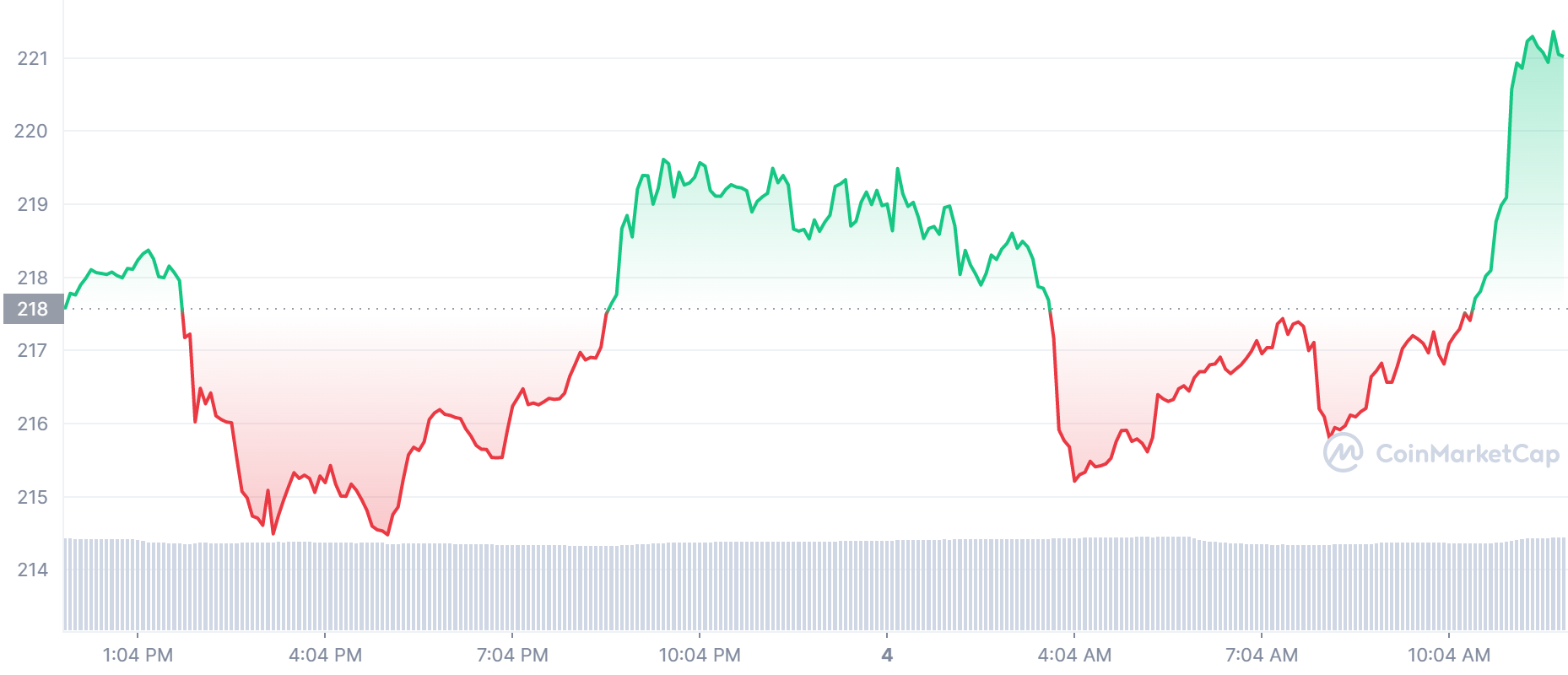 Currently, BNB trades at $221. The crypto asset is up by 1.59% in the past 24 hours, making it a good option on our next Apecoin for high returns list.
In the past two weeks, Binance has made massive moves into the Web3 and NFT spaces. The company signed partnerships with social media influencer Khaby Lame and soccer star Cristiano Ronaldo, with Ronaldo even including a series of exclusive NFT collections that should launch this year.
4. Immutable X (IMX)
Immutable X is a layer-two scaling solution for Ethereum – like Polygon. However, unlike Polygon, Immutable X focuses on the NFT space, allowing token enthusiasts to easily mint and trade their tokens while using Ethereum's resources.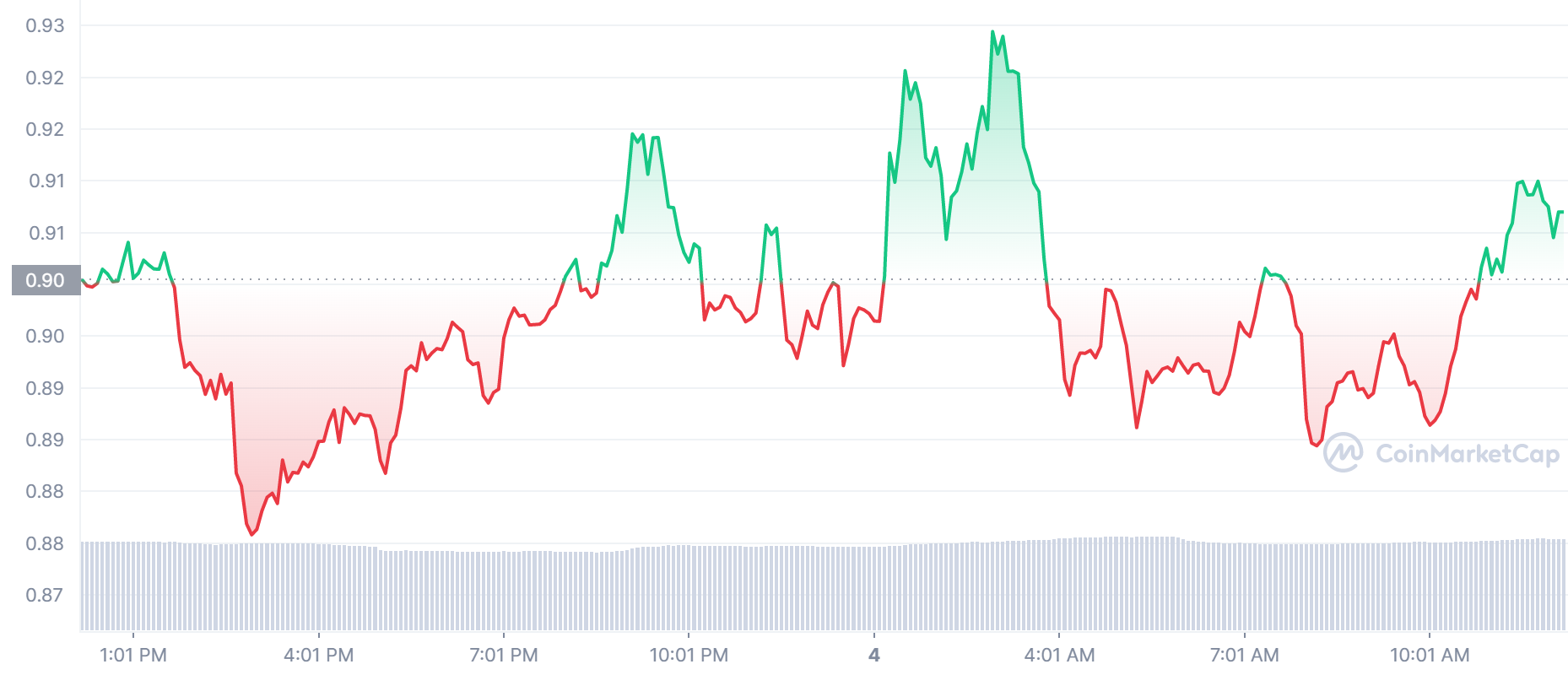 The platform's IMX token currently trades at $0.9046 – a jump of 0.49% in the past 24 hours.
Like many other NFT platforms, Immutable X has been growing. Its developers recently launched a $500 million fund to boost its adoption, with projects building on Immutable X getting both fiat money and IMX tokens as funding. This could bolster the platform's adoption and boost IMX's prospects.
5. Uniswap (UNI)
Uniswap is one of the most popular decentralised exchanges in the market. The platform focuses on helping users to trade crypto without going through a third party, with its automated market maker (AMM) model replacing the traditional order book.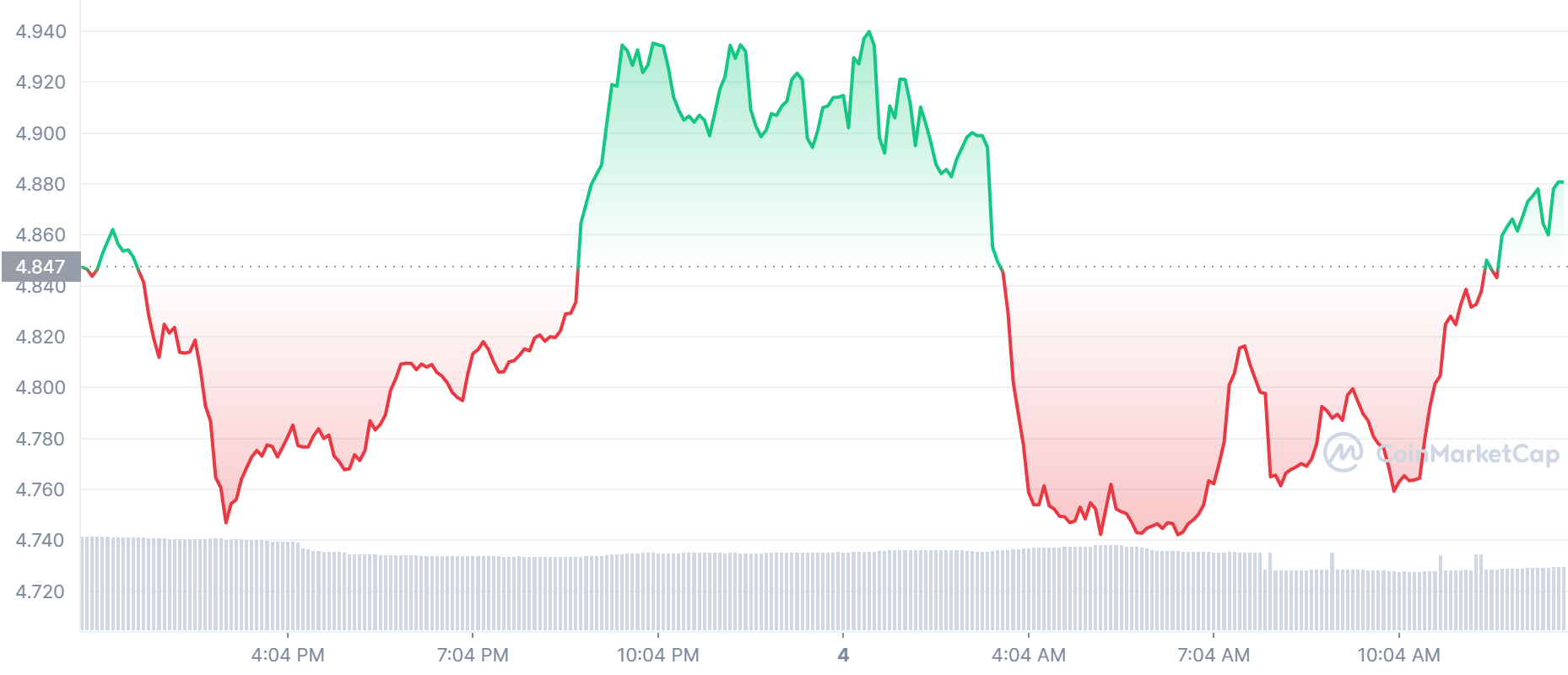 UNI, the exchange's token, currently trades at $4.88. The asset is up by 0.935% in the past 24 hours, making it a possible next Apecoin for high returns.
We believe this is a good time to buy Uniswap thanks to the platform's move into the NFT space. Last month, Uniswap acquired Genie – an NFT marketplace aggregator. The deal will further bolster Uniswap's entry into the NFT space, with the exchange looking to integrate NFTs into its suite of products.
6. Decentraland (MANA)
Decentraland is also gaining massive momentum in the market. The blockchain game allows players to buy virtual plots of land, which they can develop and sell for its native token – MANA.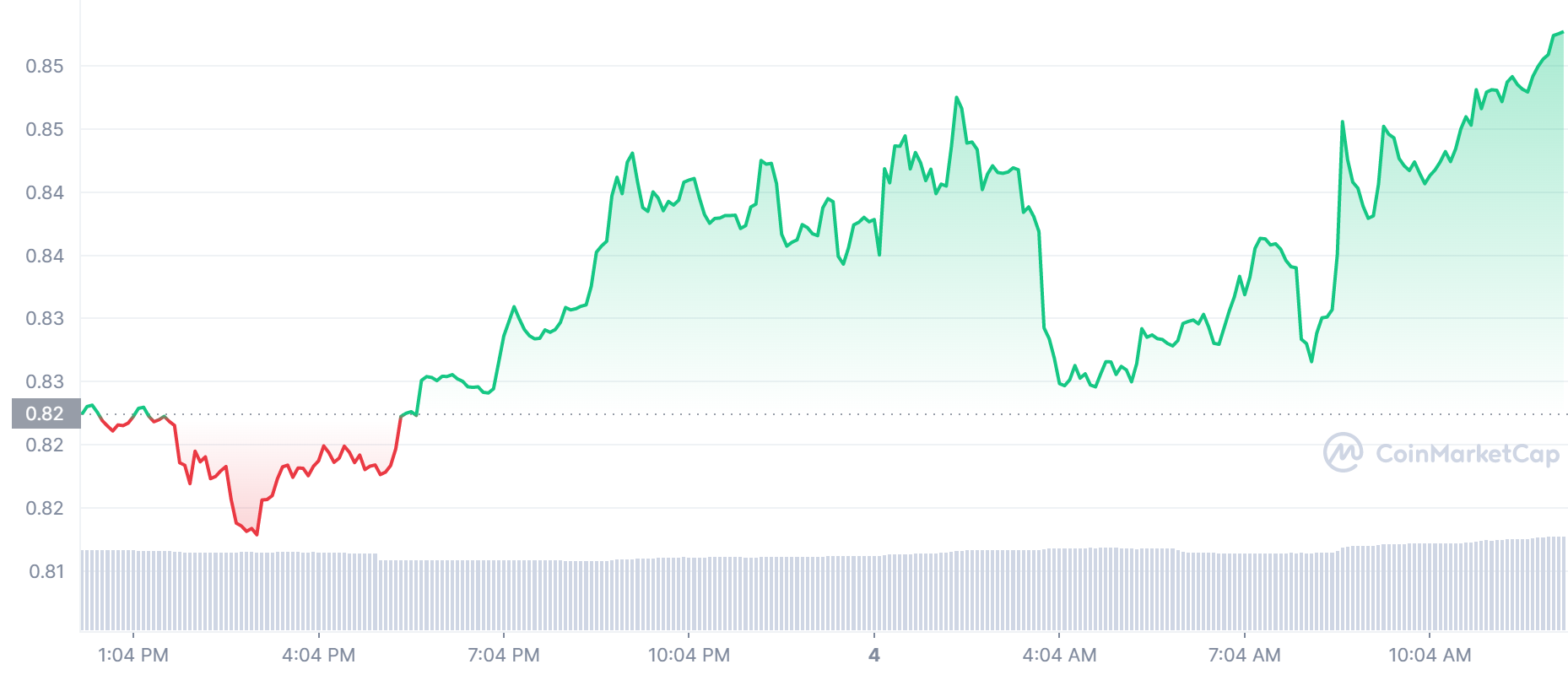 Currently worth $0.85, MANA is up by 3.535% in the past 24 hours. The coin is one of the best-performing NFT assets going into this week, and it is a strong contender for the position of the next Apecoin for high returns.
Decentraland has largely been able to surge thanks to its network of partners. Last month, the platform got another high-profile name, California-based internet giant Yahoo, which recently announced several virtual events in the gaming platform.
7. Solana (SOL)
Solana, the Proof-of-Stake (PoS) blockchain, has emerged as a worthy competitor to Ethereum, and it has continued to impress users with its high-performance functionality.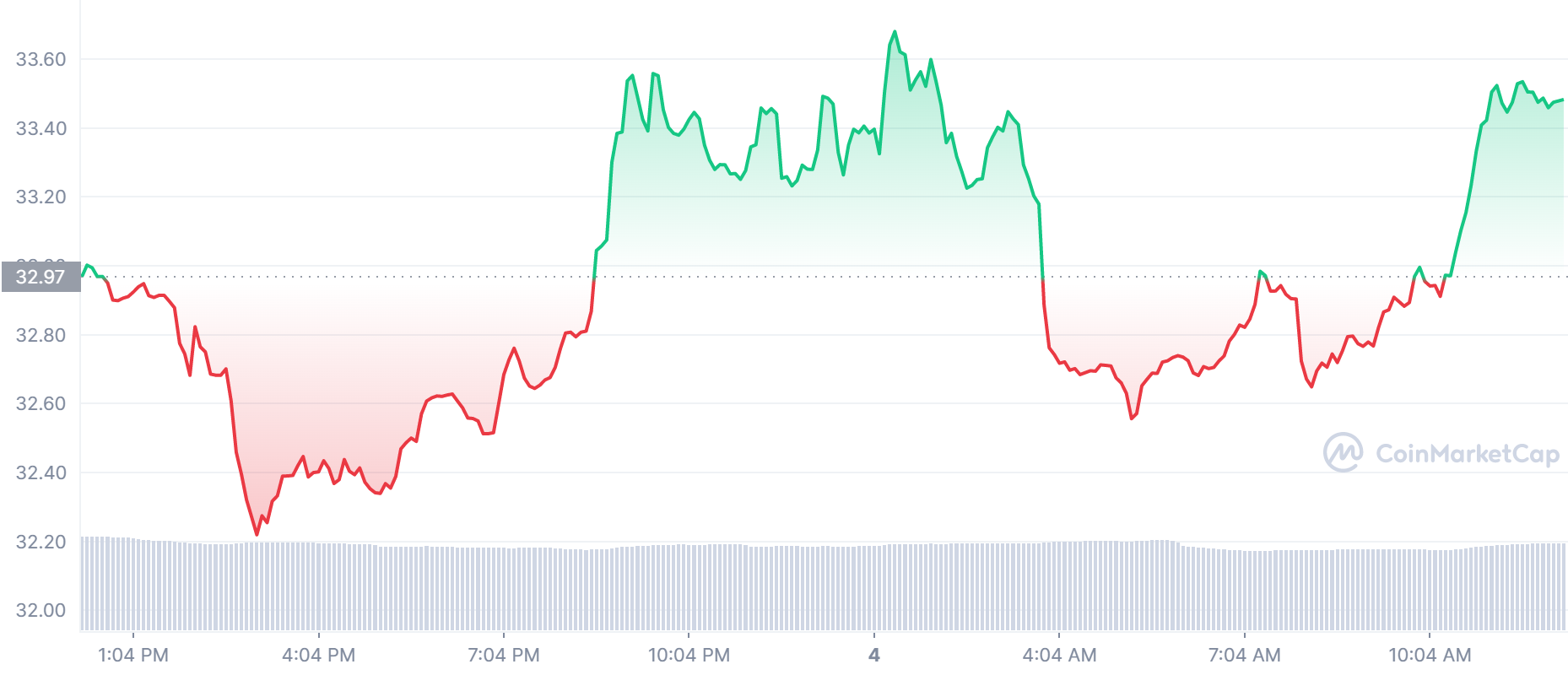 SOL, Solana's native token, currently trades at $33.48. This is a jump of 1.55% in the past 24 hours.
We included SOL on our the next Apecoin for high returns list because the blockchain's developers are now looking to expand into the mobile space. Last month, they unveiled the Solana Saga – an Android device that will help users enjoy several Web3 functionalities. This includes the ability to mint and sell NFTs.
In addition to its status as a large-cap coin, we believe this could be a good time to buy Solana.
8. The Sandbox (SAND)
The Sandbox seamlessly blends gaming with the metaverse and NFTs. As a virtual world, The Sandbox focuses primarily on allowing users to enjoy diverse experiences. Companies can come into The Sandbox to organise events and draw participants, making the platform an all-inclusive environment.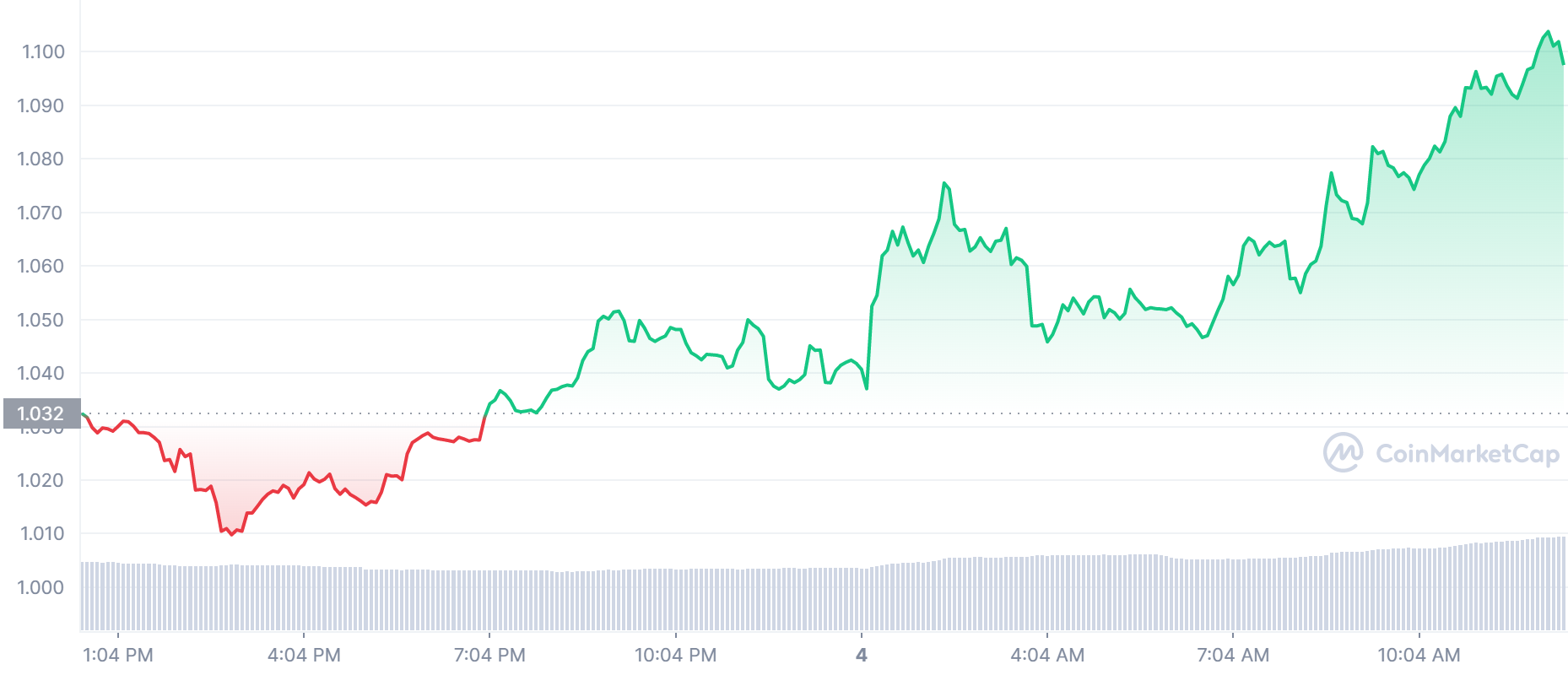 SAND, The Sandbox's major token and one of the top NFT tokens, currently trades at $1.10. The asset is up by an impressive 6.15% in the past 24 hours.
Like many of its counterparts, The Sandbox has seen its profile rise thanks to its many partnerships. Last month, it concluded a deal with TIME Magazine to build a virtual replica of Time Square.
9. Theta Network (THETA)
Theta Network is a video streaming platform that hopes to use blockchain technology to solve some of the major problems present in the traditional video streaming industry. However, Theta has also expanded into the NFT space, with functionality for individuals and companies to launch their tokens easily.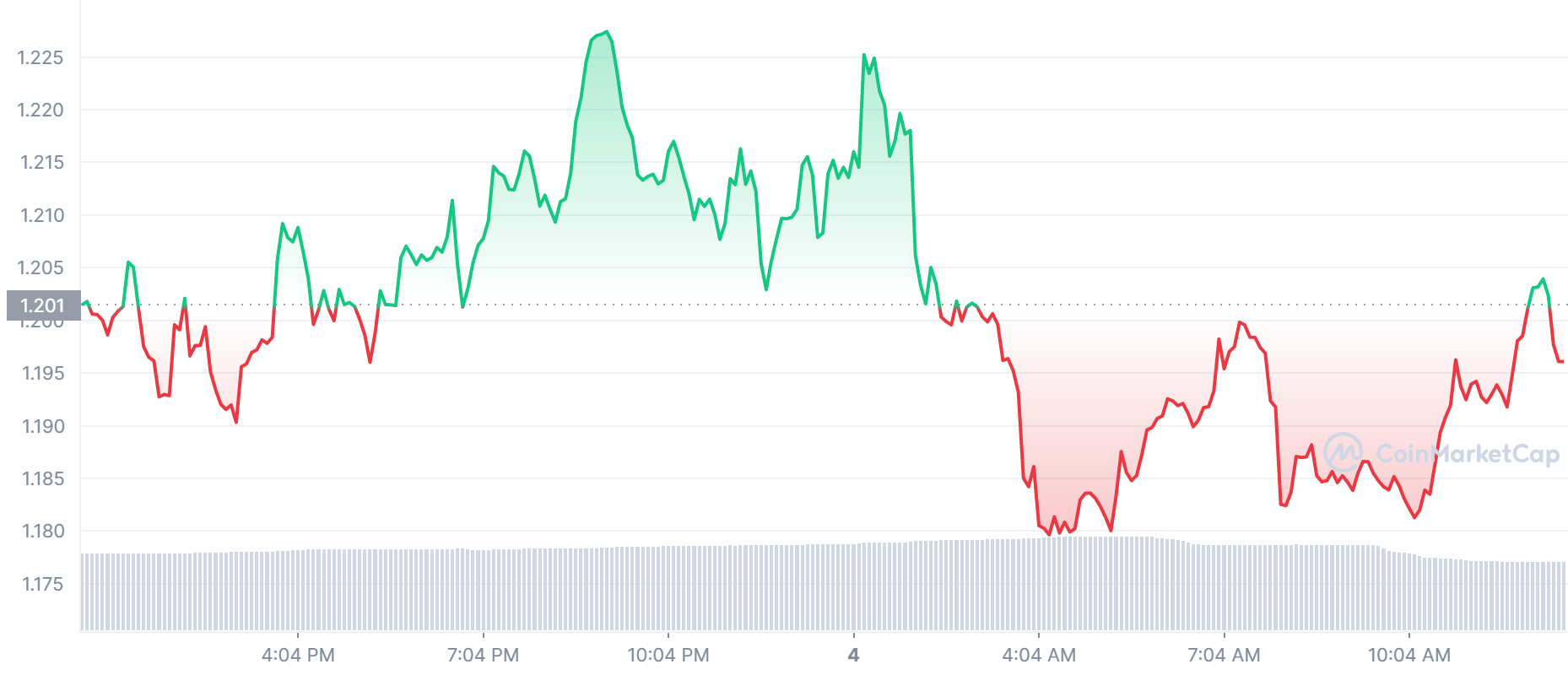 THETA, its network token, currently trades at $1.20. The digital asset is down by 0.56% in the past 24 hours.
While Theta Network's primary offering is video streaming, it has made progress with NFTs as well. Weeks ago, the platform partnered with electronics conglomerate Sony to launch 3D NFTs that can be viewed using the Sony's Spatial Reality Display. We believe that this could be a precursor for even more NFTs offerings in the future.
10. Enjin (ENJ)
ENJ is the native token for Enjin – a blockchain protocol that provides an enabling environment for individuals and companies to mint and sell their NFTs. The Ethereum-based platform provides access to the Ethereum's functionalities while bypassing its operational restrictions.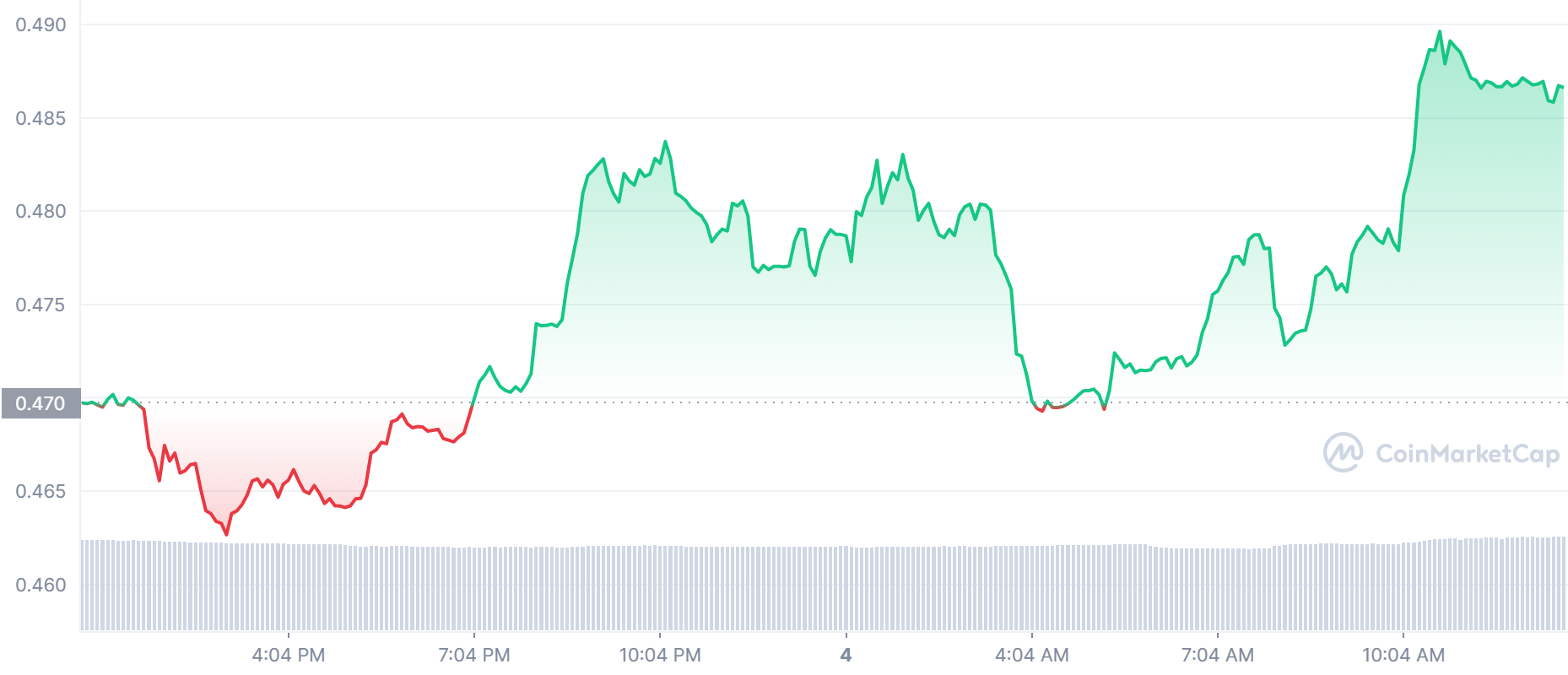 With a current price of $0.4867, ENJ is on a 3.59% jump in the past 24 hours.
We believe ENJ is a good option on our next Apecoin for high returns list, thanks to Enjin's expansion into the Polkadot blockchain earlier this year. Enjin announced Efinity – a Polkadot parachain that is expected to house over 100 blockchain games.
Enjin's developers are also looking to enter the metaverse, so there are several prospects for this coin.
Read More:
Lucky Block – Our Recommended Crypto of 2022
New Crypto Games Platform
Featured in Forbes, Nasdaq.com, Yahoo Finance
LBLOCK Token Up 1000%+ From Presale
Listed on Pancakeswap, LBank
Free Tickets to Jackpot Prize Draws for Holders
Passive Income Rewards – Play to Earn Utility
10,000 NFTs Minted in 2022 – Now on NFTLaunchpad.com
$1 Million NFT Jackpot in May 2022
Worldwide Decentralized Competitions
Cryptoassets are a highly volatile unregulated investment product. No UK or EU investor protection.